Tropical Medicine 2017
Who Should Attend?
The target audience of Tropical Medicine 2017 is professionals across all fields related to medicine used for tropical disease and their research globally. This includes but is not limited to tropical medicine researcher, epidemiologists, veterinarians, microbiologists, clinicians, public health professionals, communication specialists, modelers, statisticians, social scientist environmental health experts business professionals, foundation leaders, direct service providers, policymakers, researchers, academicians, advocates policy makers and others. The audience also includes representatives from National Tropical Medicine Institutes, members of Surveillance and disease-specific networks, and governmental, non-governmental and academic researchers from across Europe and the globe
Benefits of Attending:
Exchange ideas and network with leading tropical medicine specialists,epidemiologists, veterinarians, microbiologists, clinicians, public health professionals and researchers from more than 40 countries

Discuss quality initiatives that can be applied in the practice

Discuss ways to collaborate in putting quality initiatives in place throughout the tropical medicine and

Infectious Diseases research


Participants can gain direct access to a core audience of professionals and decision makers and can increase visibility through branding and networking at the conference

Learn and discuss key news and challenges with senior level speakers.

With presentations, panel discussions, round table discussions, and workshops, we cover every topic from top to bottom, from global macro issues to strategies to tactical issues.
Meeting registration and hotel accommodations are now live. You can access everything you need by clicking here


Market Analysis
Tropical Medicine 2017: Market Research
Introduction & Scope
Introduction:
Tropics are the region that truly at the center of earth. It's a warm region, having temperature ranges between 25 to 28 degree centregrade. Throughout recent history, tropical regions of the planet were severely suffering from infectious diseases as compared to the temperate world. Principal reasons why infectious diseases will thrive in such regions are often found in each environmental and biological factor that support high levels of biodiversity of pathogens, vectors and hosts, however conjointly in social factors that undermine efforts to manage these diseases. Such infectious diseases are identified merely as tropical diseases. Medicine has emerged as a vital discipline for this study. The foremost vital part of the analysis is deciding the connection between humans, microorganisms, and a vector which act like a carrier. International Health is an approach that deals with entire community health.
Tropical Medicine 2017
welcomes attendees, presenters, and exhibitors from all over the world to Edinburgh, Scotland. We are delighted to invite you all to attend and register for the 4th International Conference on "
Tropical Medicine & Infectious Diseases
" which is going to be held during September 7-9, 2017 at Edinburgh, Scotland.
Study Goals and Objectives:
The
organizing committee
is going to organize an exciting and informative conference program including plenary lectures, symposia, workshops on a variety of topics, poster presentations and various programs for participants from all over the world. We invite you to join us at Edinburgh, Scotland on September 7-9, 2017, where you will be sure to have a meaningful experience with scholars from around the world. All the members of Tropical Medicine organizing committee look forward to meet you at Edinburgh, Scotland.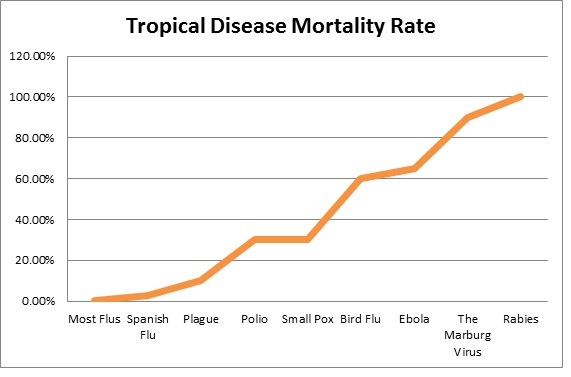 Edinburgh is the capital of Scotland. Its population is around 435,791 .It has many big industries. The major industries are public administration, law, medicine, financial services, education, and tourism. It is also a prominent centre of financial and legal services. It is ranking 2nd position in banking services in country. The City of Edinburgh maintains a system of state schools that provide free primary and secondary education.
The University of Edinburgh
is the largest University of Scotland. It offers a range of undergraduate, postgraduate, and professional programs.
Napier University
is another big university. The city has a large number of recreational facilities. It has good transportation system too.
Major Tropical Medicine Associations :
Swiss Society of Tropical Medicine and Parasitology
International Epidemiology Association
The Center for Health and Social Change
The Netherlands Society for Tropical Medicine
The European Association of Dental Public Health
Federation of European Societies for Tropical Medicine and International Health
Tropical Medicine Universities in Europe:
University of Cambridge
University of Bristol
Imperial College, London
University of St Andrew
Medical University of Vienna
Medical University of Plodiv
The Institute of Tropical Medicine
Bulgarian University of Medical School
University of Copenhagen
Tropical Medicine Institute around world:
·

Tropical College of Medicine Ethiopia
·

Lake Institute of Tropical Medicine Kisumu
·

National School of Tropical Medicine
·

Tropical Medicine Brisbane
·

Tropical medicine university of Hawaii
·

Tropical Medicine West Virginia University
·

Australian Institute of Tropical Health and Medicine
Intended Audience:
Tropical Nurses
Microbiologists
Pharmacy Professionals
Microbiologists
Nutritionists and Dieticians
Pharmaceutical companies
Public health departments
Market Scenario:
Around the turn of the thousand years, various associations were set up to interface industry, government and non-legislative associations, and to advance the sharing of information about tropical illnesses — Medicines for Malaria, the TB and others.
Pharmaceutical organizations
, they contended, had compound libraries and torpid protected innovation that, for ranges in which they couldn't hope to procure noteworthy benefits, could be shared without undermining their monetary prospects.
Organizations have likewise started to share their protected innovation through huge global frameworks, for example, the Research extend, built up in 2011 by the World Intellectual Property Organization to drive development around disregarded ailments,
intestinal sickness
and tuberculosis. Information and mixes, for instance, are made accessible through research assentions that indicate certain necessities, for example, affirmation that entrance to any final result is reasonable in the 49 least developed nations.
The worldwide weight of dismissed tropical ailments, as characterized by the
World Health Organization
, and in addition jungle fever and tuberculosis is around 5.5% of the aggregate number of sound years lost to incapacity, weakness or early passing. In any case, innovative work spending on disregarded ailments in 2010 was just around 1% of worldwide well being research spending. What's more, just 4% of treatments enrolled somewhere around 2000 and 2011 were demonstrated for disregarded sicknesses. The open research started in the previous decade could start to address these irregular characteristics.
The information developed in this report is intended only for the purpose of understanding the scope of hosting related international meetings at the respective locations. This information does not constitute managerial, legal or accounting advice, nor should it be considered as a corporate policy guide, laboratory manual or an endorsement of any product, as much of the information is speculative in nature. Conference Organizers take no responsibility for any loss or damage that might result from reliance on the reported information or from its use.
Sessions/Tracks

Lack of hygiene is a very important reason for different tropical diseases. By maintaining proper hygiene through hand wash, improved sanitation systems and food protection system tropical diseases like diarrheal diseases can be prevented. Improved water supply system also has a key role for maintaining tropical hygiene.

Infectious diseases are disorders which are caused by organisms like - bacteria, viruses, fungi or parasites. Some of infectious diseases can be spread from person to person. Some are passed by bites from insects or animals. And others are occurring by ingesting contaminated food or water or being exposed to organisms in the environment. Tropical medicine deals with some of infectious diseases.

Tropical medicine is the branch of medicine which deals with health problems that occur specifically in tropical and subtropical regions. Parasitology is the study of parasites, like-viruses, bacteria, worms etc. Parasites use human or animals as hosts. The hosts give the proper environment to survive the parasites. For tropical medicine research parasitology is an important field.

Public health refers to community health. It is concerned with threats to health based on population health analysis. Public healthcare professionals also practice in tropical medicines. The focus of public health intervention is to upgrade health and quality of life through prevention and treatment of disease and other physical and mental health conditions.

Chest medicines are also known as pulmology and respiratory medicine. A chest medicine is a branch of internal medicine, and it is related to intensive care medicine. Pulmonology often involves managing patients who need life support and mechanical ventilation. Chest medicine specialists are specially trained in diseases and conditions of the chest, particularly pneumonia, asthma, tuberculosis, emphysema, and difficult chest infections.

Renal medicine which is also known as nephrology, involves the care of patients with all forms of kidney disease. A major part of the work of renal medicine specialists is the management of patients with acute kidney injury or advanced chronic kidney disorder. Generally renal medicine includes the management of patients with diseases which affect the kidney. Some renal disorder comes under tropical diseases.

Diarrhoeal diseases is a tropical disease which accounts for considerable mortality and morbidity .In tropical areas it is more frequent due to not maintain proper hygiene, improper sanitation, lack of clean water. Diarrhea is an irregular bowel movements or a decrease in the form of stool. Although bowel movements frequency change and looseness of stools can vary independently of each other, changes often occur in both.



Cardiovascular disease is a kind of diseases that involve the heart or blood vessels. Cardiovascular disease includes coronary artery diseases such as angina and myocardial infarction. Cardiovascular medicines are only prescription drugs and medicines for diseases relating to the structure and function of the heart and blood vessel. Different diseases of heart are heart failure, coronary artery disease, high cholesterol, blood clots, circulation disorders etc.

Ophthalmology is that the branch of medication that deals with the anatomy, physiology and diseases of the attention. An Ophthalmologist could be a specialist in medical and surgical eye issues. Since ophthalmologists perform operations on eyes, they're each surgical and medical specialists. Various diseases and conditions may be diagnosed from the eye.

Sexually transmitted diseases are infections that are spread primarily through person-to-person sexual contact. There are almost 30 different sexually transmissible bacteria, viruses and parasites. Some Sexually-transmitted infections are chlamydia, gonorrhoea, syphilis, HIV and trichomoniasis. Some of them are common in tropical region because of improper sexual education.

Mental health includes psychological, emotional, and social well-being of a person. It affects how we think, feel and act as we cope with life. It also helps determine how capable we are in handling stress, relate to others, and make choices. Mental health is very crucial at every stage of life, from childhood and adolescence through adulthood.

Nosocomial infections are disease that have been caught in a hospital and are potentially caused by organisms that are resistant to antibiotics. A nosocomial infection is specifically one that was not present or incubating prior to the patients who admitted to the hospital, but occurring within 72 hours after admittance to the hospital. In tropical region this type of infections occurs due to improper cleanliness in hospitals.

Multi-Systemic Disease refers to a type of clinical syndromes that share different dysfunctions of the body. These clinical syndromes may include diseases like endometriosis, fibromyalgia, chronic fatigue, food and environmental sensitivities, some incidence of interstitial cystitis, insulin resistance, hypothyroidism, allergies and autoimmune diseases, Lyme disease and related infections, to name a few. Genetic and environmental factors typically contribute to the specific clinical syndrome expressed.

Hematology is the discipline of medicine deals with the study, diagnosis, treatment, and prevention of diseases related to blood. It involves treating diseases that affect the production of blood and its components, such as blood cells, haemoglobin, blood proteins platelets, blood vessels, spleen, bone marrow, and the mechanism of coagulation. Such diseases may include hemophylia, blood clots, other bleeding disorders and blood cancers such as leukaemia, myeloma, and lymphoma.

Immunization is the process where a person is made immune or resistant to an infectious disease, typically by the taking of a vaccine. Vaccines trigger the body's own immune system to protect the person against subsequent infection or disease. Immunization is very important in tropical region. It is important for both adults and Child.